Desiree
Aug 29, 2010 12:30:29 GMT -5
Post by desiree on Aug 29, 2010 12:30:29 GMT -5
Name:
Desiree Hale
Alignment/Affiliation:
Independent
Age:
16
Height:
5"7'
Weight:
98lbs
Race:
Immortal Shape Shifter (Human, Wolf)
Appearance:
She has waist-length, chocolate brown hair, porcelain skin, and amber eyes. She is very tall and slim, and for the most part is graceful, but has her klutzy moments. She always wears a silver wolf fang choker around her neck.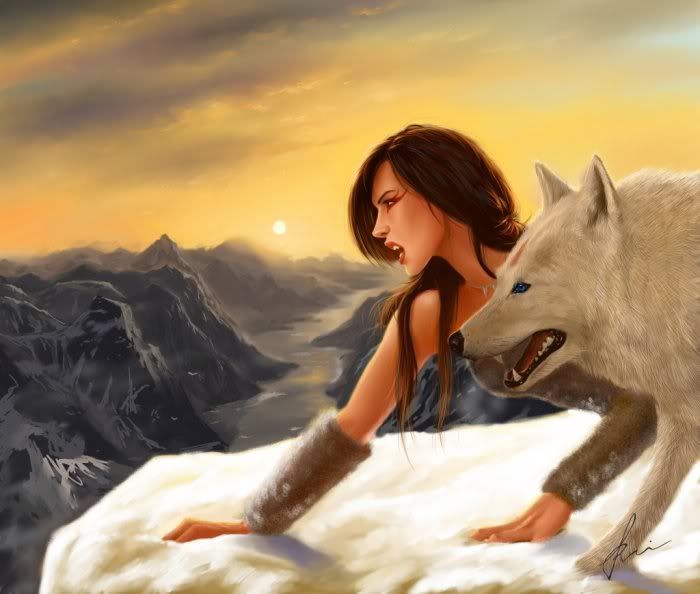 Personality:
Desi is a very ambitious, hardworking, and sincere girl. She is always enthusiastic about taking up new challenges in life. She can become very protective over the people who she cares about, such as friends, family, ect. She will do anything for someone she loves, even if that means putting her self in dangerous situations.
History:
Desiree does not remember much of anything about her past. She was abandoned by her parents at the door of an orphanage when she was 3. As she grew, she was tortured by other children, and even some adults, for who she was. She was a beautiful child, but she had another side of herself, as seen by most, a scarier side. She was a mixed breed. A wolf, and quite a unique one at that. By the ago of 14, she was sick of the drama. Knowing that she could fend for herself, she left, only taking what she needed with her. She lived in her wolf form, finding it to be a simpler way of living. She used it to her benefit for food and self defense. She had never liked bullies or crimainals and wished they would all dissappear. At 15, she began "doing her part" at making the world right. Her own secritive form of justice. She became a serial killer; not the kinds that you hear about on tv, viciously murdering anyone they see, but a good form or a killer. She tracked down people who had done something extremly wrong like murdering innocents, and kiled them. But it was all planned, always perfect. She likes children, finding them to be much more interesting than their parents. This affinity causes Desi to be particularly wrathful when her victims prey on children. She met an old man her trained her as a slayer at 16 and she has taken it up as a hobbie ever since.
Abilities:
She has the ability to morph into a wolf, because of her genetic mutation. The mutation also made each individual wolf unique, including the pattern of her coat. She is very sensitive to emotion, more so in people who she has seen before, even if they were just a stranger walking down the street. When someone she knows or cares for is in trouble or in need of help, she can sense it, and with automatically morph at any place or time. Her wolf form is also extremely strong and is a little more than double the size or a large wolf; because of this she has sharp 4in. claws and 6-1/2in. fangs. She is known to take down some of the strongest creatures (consider this: dragons are an easy kill). In human form she is very skilled at knife fighting. Last but not least, her genetics make her immortal!(Yay!) Because she is immortal, she has no need to eat or drink, though her wolf form, if remained in long enough, will begin to have natural wolf-like tendencies. Her immortality gives her eternal youth. Her weakness is present when she is switching to wolf form or back to human, because it leaves her momentarily vulnerable.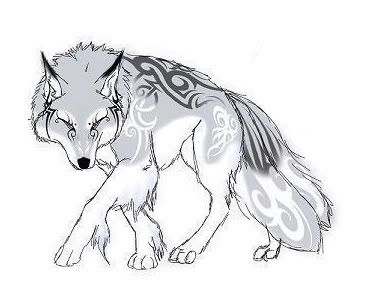 Weapons:
Her scythe is always on her back. Its rare that she will go somewhere without it. She keeps a knife strapped onto her ankle, that she only takes of when she is sleeping.