Post by Lycan on Oct 4, 2010 18:37:11 GMT -5
Name: Leon Storm/ Project Lycanthrope, Project L
Alignment/Affiliation: Former Turk
Age: 28
Race: Mutated Human
Appearance: A hunched over wolfman, usually wearing torn pants and gloves. His human form is frail, pale, and he always is shaking. He has a shock collar locked around his neck, large enough to fit his Beastman form. Images below are his other forms, except they have clothes. He has yellow eyes which glow in the dark, and scars all over his body. His hair is a dark brown, with a red tint to it, and it falls to his neck, usually covering his eyes. He wears a large cloak when he's in his beastman form, trying to hid himself.
[proto form]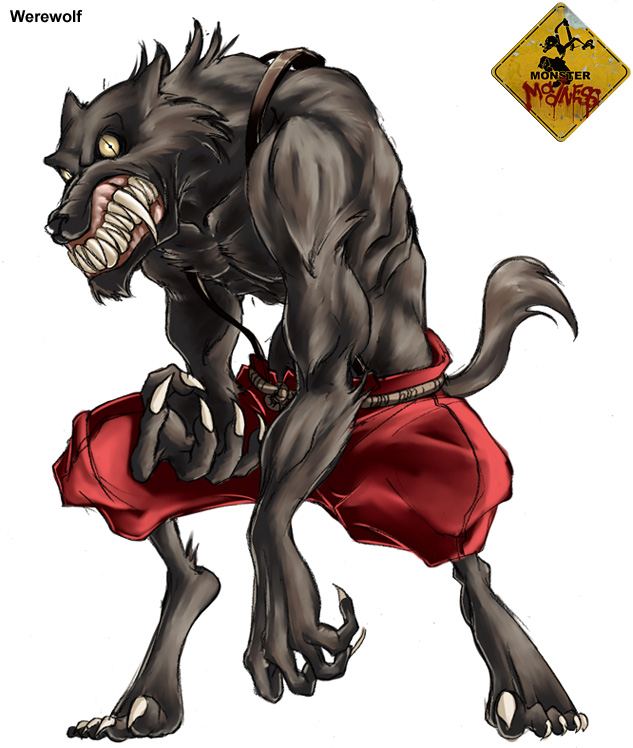 [beastman]

Personality: Straightforward and protective, he allows no one to see Hojo unless instructed by the scientist himself. He's usually depressed and quiet when he's able to act freely.
Abilities:
Transformation: Shifts between Human, Proto-beast, and Beastman forms, his general strength changes between each form.
Materia: Added Effect+ Fire Materia(mastered), Deathblow+ HP Absorb, Cover+Counter Attack.
Flame strike: A wave of fire from his great sword (basically a Fire1 spell)
Limit Break:
Unleashed
, his ultimate attack, and an unforeseen power created by Hojo. The Spiritual power of his soul is revealed, as his other transformations appear for one focused fiery attack concentrated on one enemy. Strength Varies depending on form, but is never fatal, just seriously injures enemy.
Weapons: Great Sword, Teeth, Claws.
(sword)
History/Background: Always around Hojo, he serves with blind devotion. As the experimentation on him, affected his body, has also affected his mind, making him see Hojo as a master. Any order Hojo gives must be followed to the letter.
Leon used to be a Turk, assigned to protect Hojo with his life. It only took months before Hojo used him as a test subject. His Dna was altered with that of another subject, Red XIII, causing the transformation with a Morph Materia added to his body.