Post by Rufus Shinra on Oct 6, 2010 19:00:19 GMT -5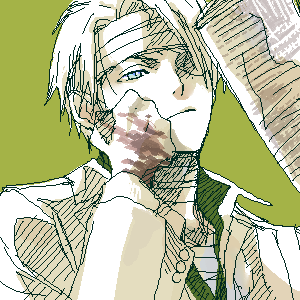 Midgar was not what it used to be, while the Shinra company presence was still a strong one, the President had found a much more comfortable establishment within the city of Junon. He had always been more comfortable in the waterside city anyway, the shadows and long lasting nights of Midgar were simply depressing and not to the tastes of the younger Shinra. Rufus Shinra set in his large office, everything glittering with the appearance of over expensive, as well as a strong musk of cologne drifting in the air. He was the President after all, he enjoyed keeping up his appearance. At the end of the long office was placed a huge desk, covered in different folders and paperwork that needed the Presidents attention and signature. Though the pile was large and uninteresting for the moment, other things danced on the mans mind.
One folder in particular was what the cold gazing President took an interest in. Written across the front in block capitals read the name, Professor Hojo. His company had been continuing to fund the oddly collected man, for there was a chance of major breakthroughs with such a great yet disturbed mind. While it was like people were hurt in the process of such experiments, Rufus was willing to make the sacrifice for a better world. A Shinra world. The blonde haired man calmly slithered his blue eyes through the paperwork inside, while he was always willing to provide funding for a better and richer future, recent events had caused doubt to tickle the hairs on his neck. He never truly trusted Hojo, and probably never world – time would tell what would come of such funds.
The President relaxed back into his throne like leather chair, one hand casually lifting a glass of wine between in his fingers, while the other hand pressed a button on his phone to allow him to speak to his secretary.
"Yes Mr. President?"
A rather respective yet mild female voice sounded from the speaker. The collected white coated man took a light sip of his drink before giving his orders.
"The Turks and Nina. Have them report to my Office in Junon as soon as possible. That is all."
And with that, he cut her off. Rufus pushed himself from his seat and made his way to his window, his cold eyes glaring through the glass in contemplation. The world could not be controlled by money, he knew this. Could the people be controlled by fear? It was still possible. After all that had happened in his world, Cloud and Sephiroth, Weapon, Deepground, Shinra still came out on top. Shinra would always come out on top.
Shinras' were born to rule.